The quick climb up to TJ Lake is a great short day hike for you and your dog. When the lake is lower there's a beach for your pup to splash around in, and the lake even has some small rainbow trout for some fishing entertainment.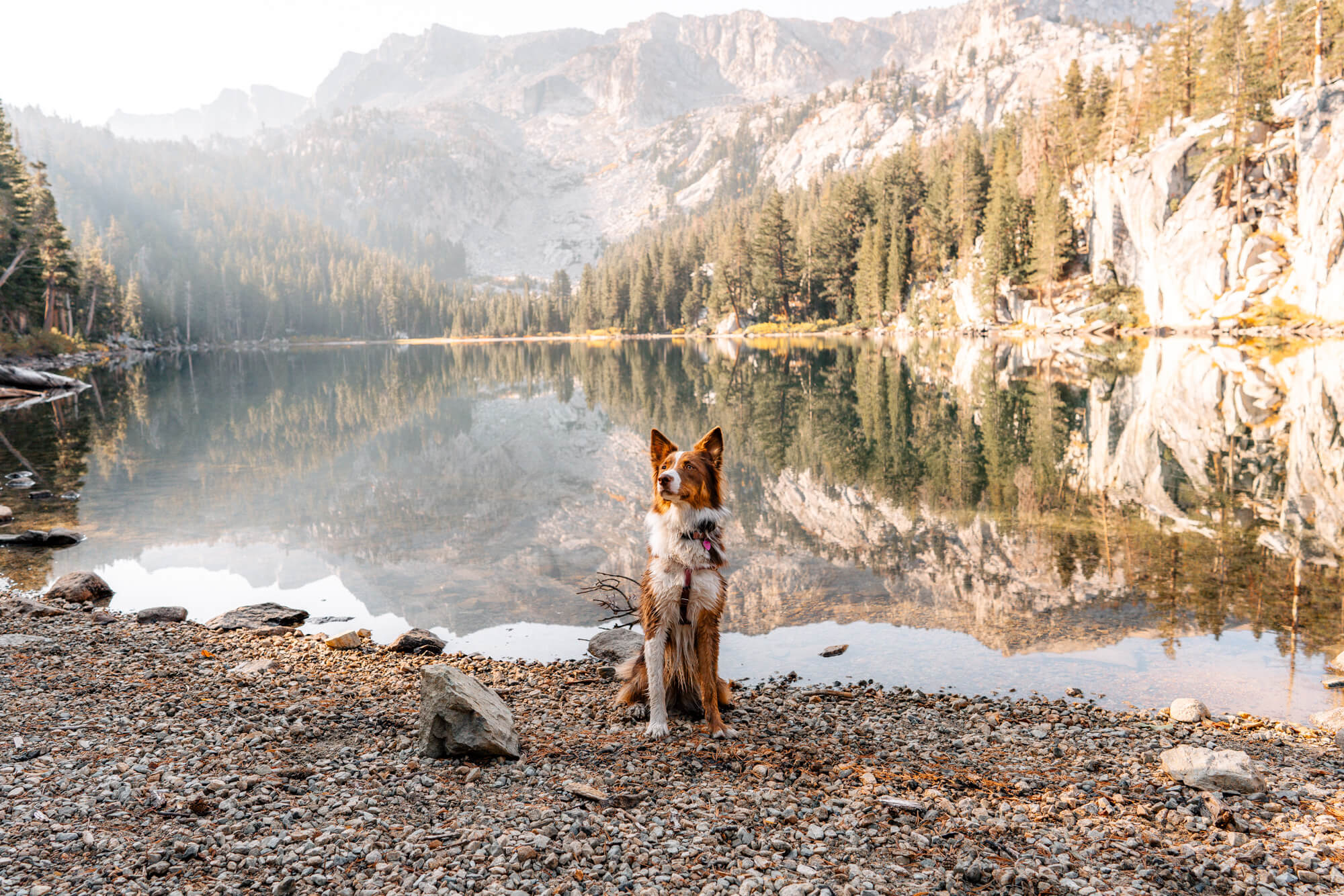 When we want to go for short, no-stress hike in the Mammoth Lakes Basin, one of our favorites is the quick climb up to TJ Lake above Lake George. It's an easy one for our puppy River, and there are also some entertaining little Rainbow trout to try to nab.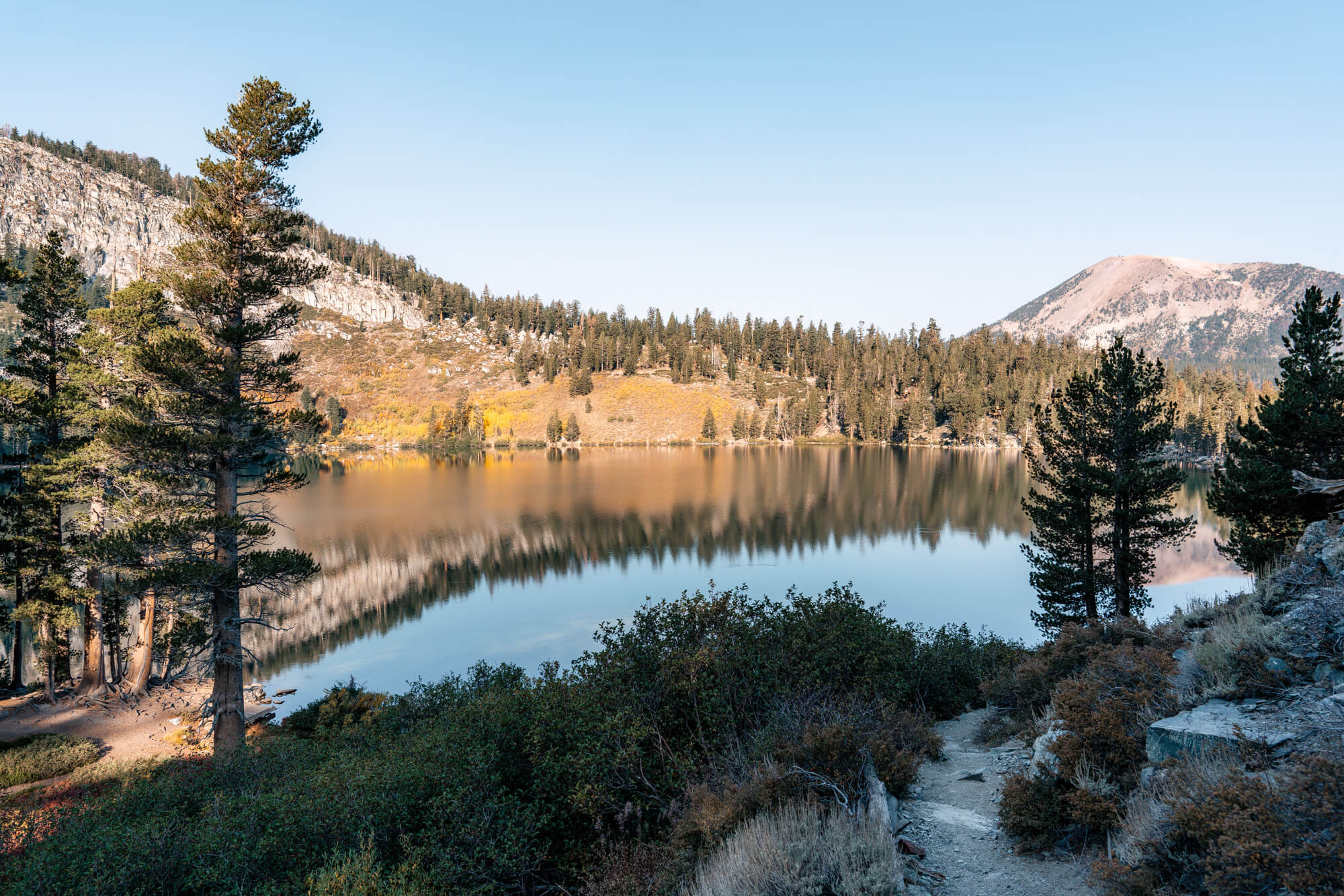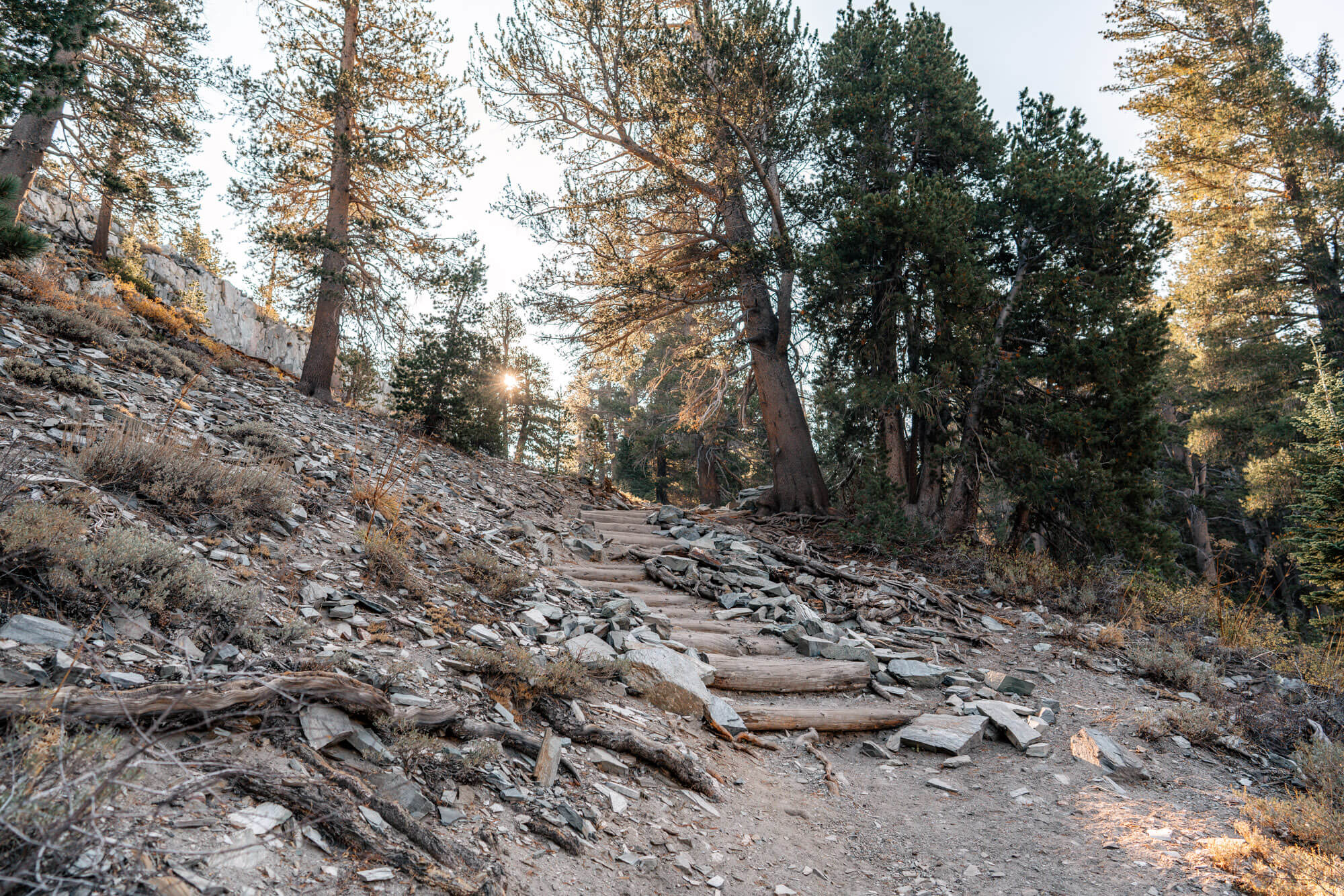 The trail starts at the Lake George parking lot and goes around the east side of the lake, over the outlet and then begins up the hill heading south east.
It gains a quick 300 feet in 0.3 miles before leveling out at Barret Lake, which is usually shallow and often filled with weeds. In October, after a low snow year and a warm summer it looked more like a big puddle!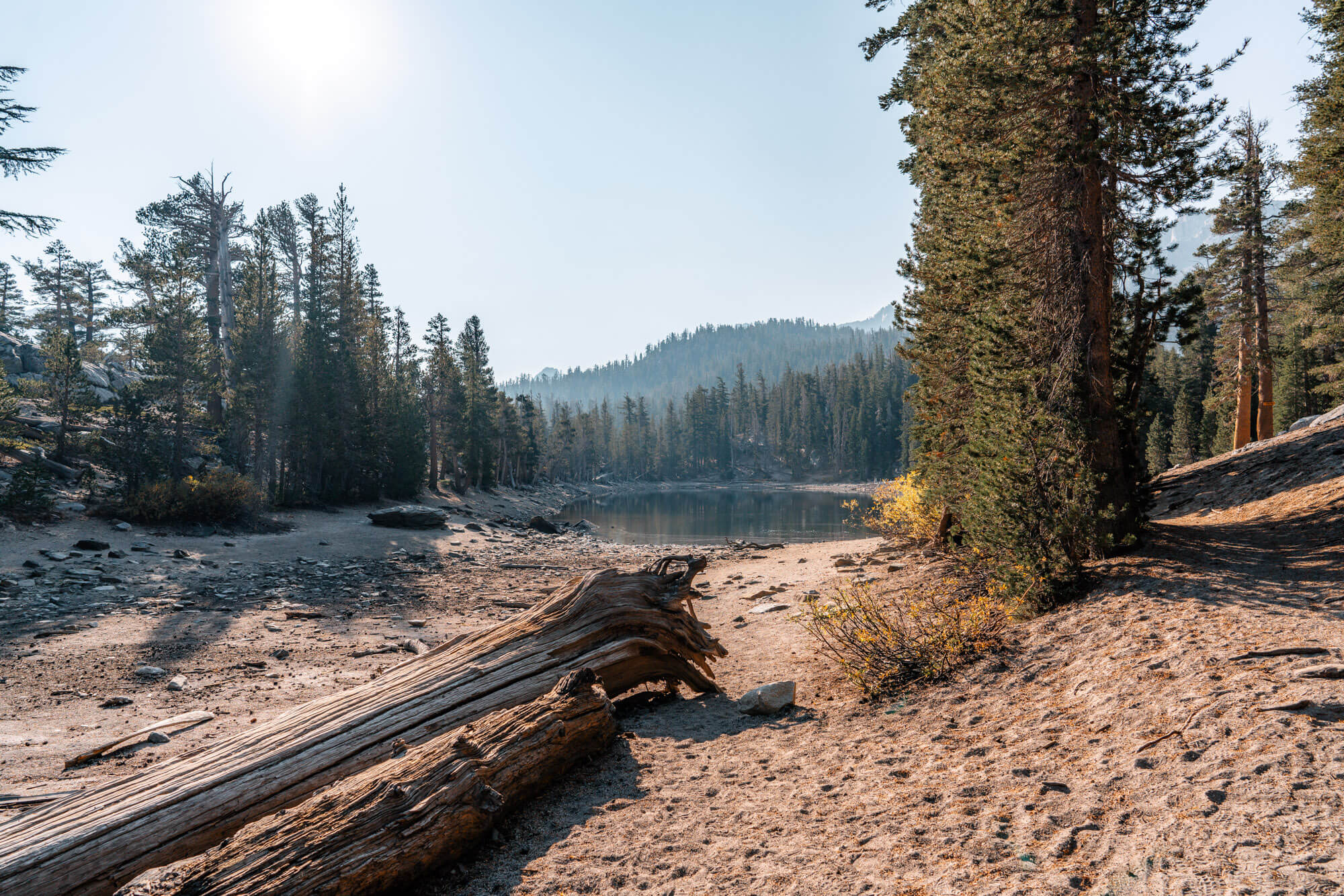 After Barrett there's one last hill to get over to TJ Lake, which is considerably larger and more picturesque. It sits in a little bowl framed by the Mammoth Crest.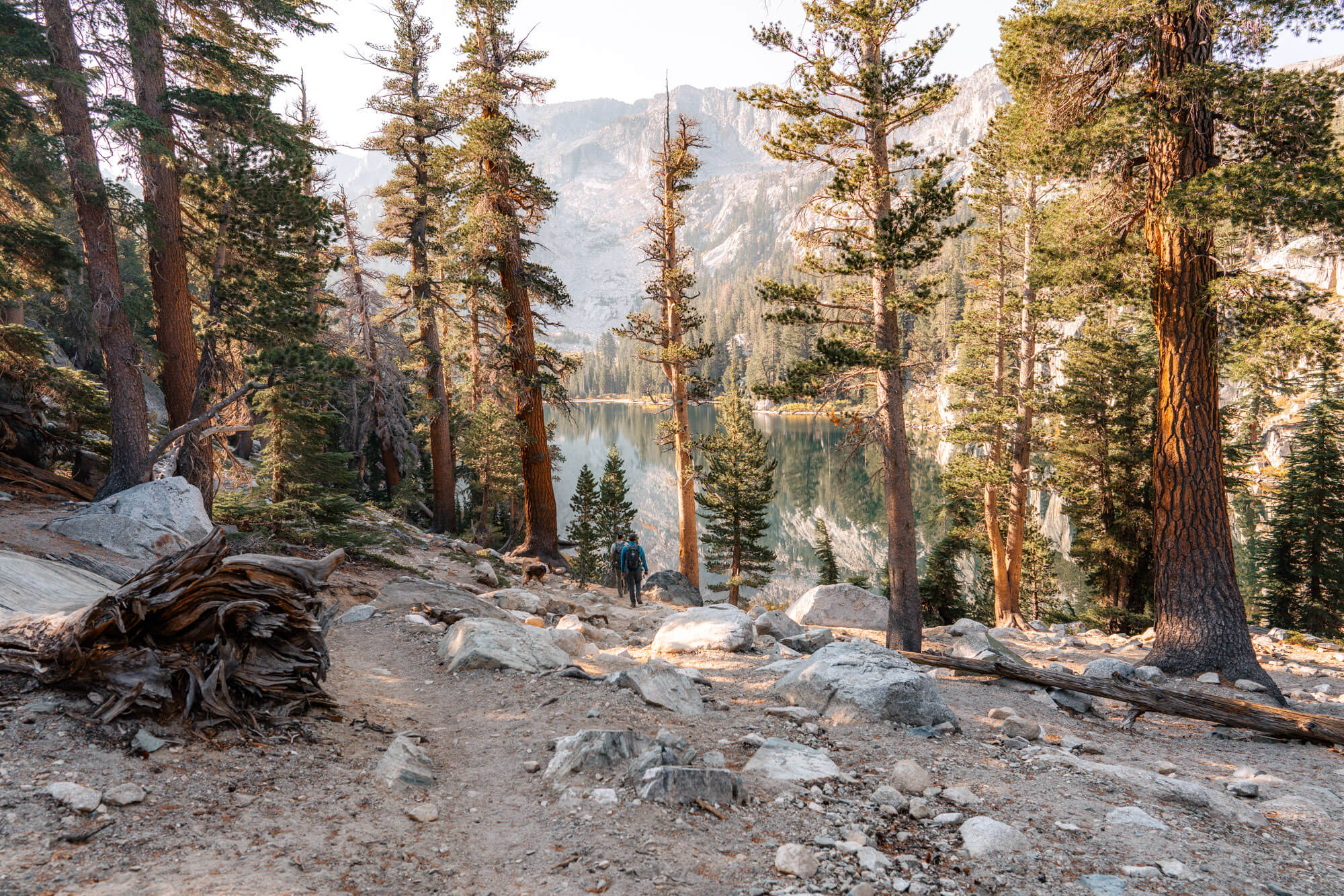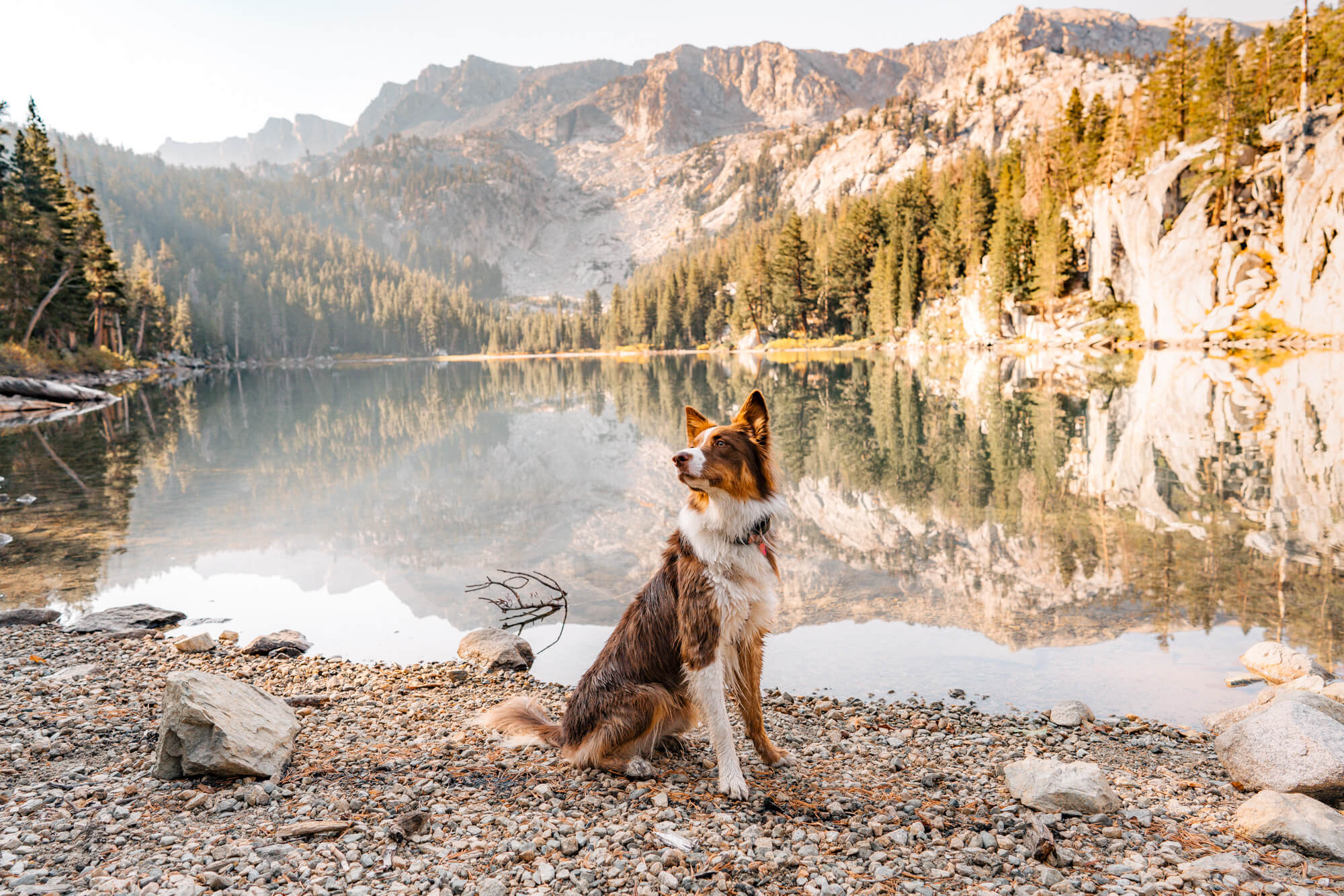 At the back of the lake there is a small meadow with an exposed beach when the water level is low. It's the perfect spot to let the pups run around and get all their energy out while we toss in a line.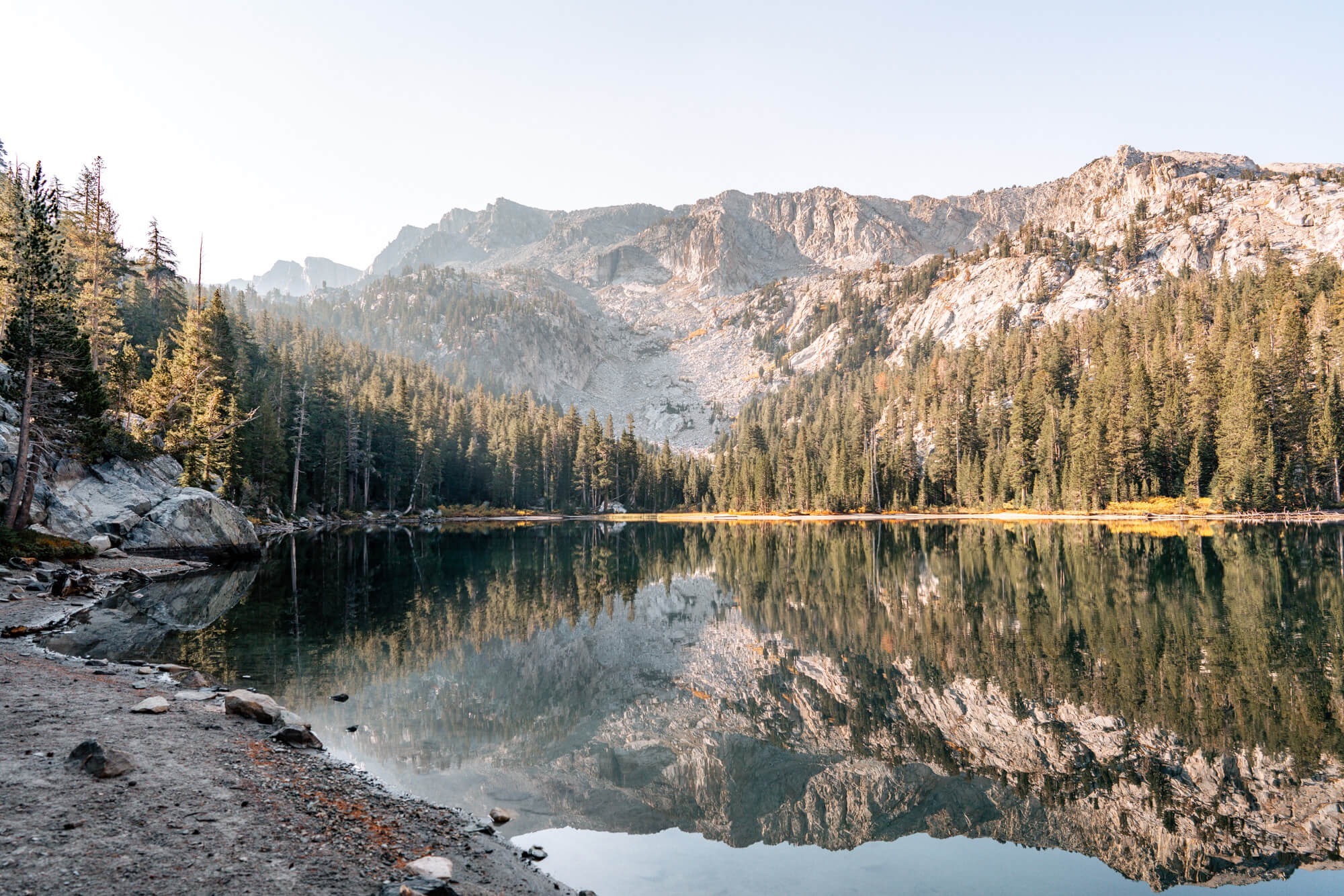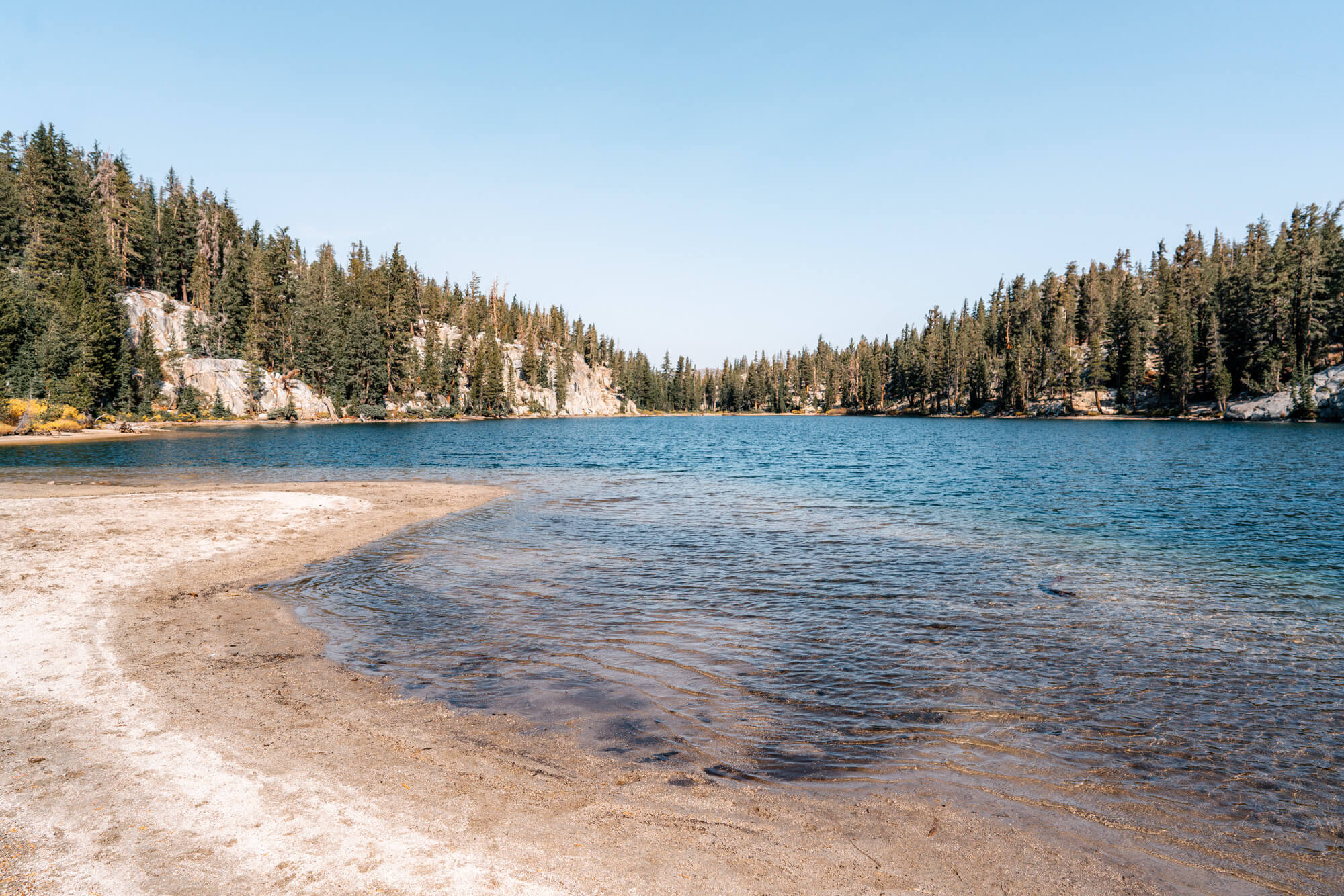 We managed to trick some small 6 inch rainbows up with with some Parachute Adams. Unfortunately we didn't snap any pictures of the little guys since we were too busy trying to teach the pups not to eat them, so you'll just have to trust us. 😉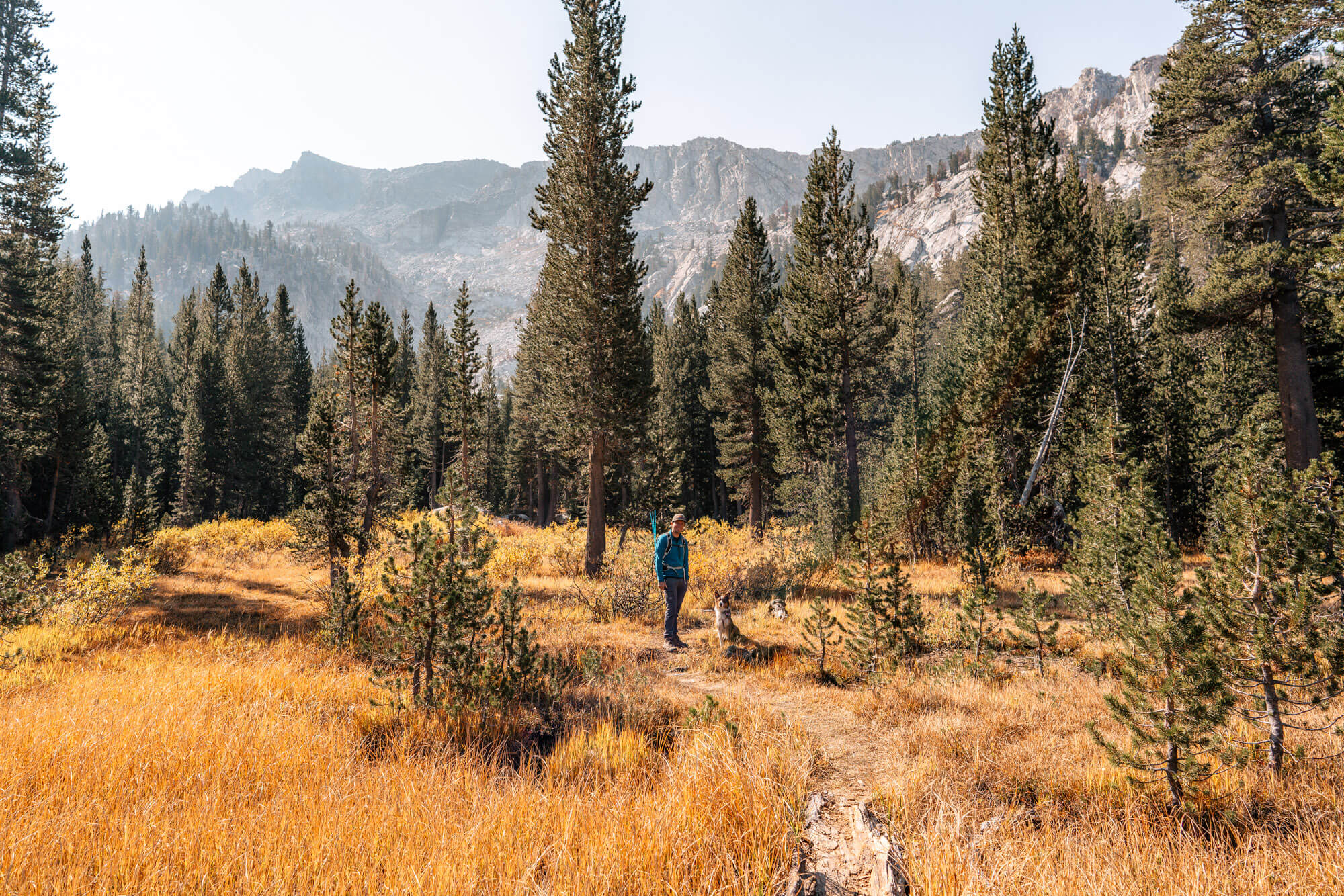 Overall, this is a short hike that would be great for dogs or small children. If you're really adventurous you could connect the hike to TJ with other higher elevation lakes in the basin with the network of trails.